Global Partners
Carbon Trust 
The Carbon Trust is a global climate consultancy driven by the mission to accelerate the move to a decarbonised future. Its green finance practice helps financial institutions navigate the risks and opportunities of climate change. The Carbon Trust has a dedicated green finance team based in London, with in-country experts in Singapore, China, South Africa and Mexico. This allows it to combine leading international green finance expertise with a strong understanding of regional markets.
The Carbon Trust works with both private and public sector financial institutions, with the principal goal of ensuring that green finance delivers genuinely green outcomes. The organisation does this by bringing the best of the Carbon Trust to clients – a bottom-up understanding of low-carbon technologies and markets; ability to develop credible green frameworks; skills in quantifying environmental impacts; and assurance and verification expertise. For more information, please visit https://www.carbontrust.com/what-we-do/green-finance.
The Institute of Public & Environmental Affairs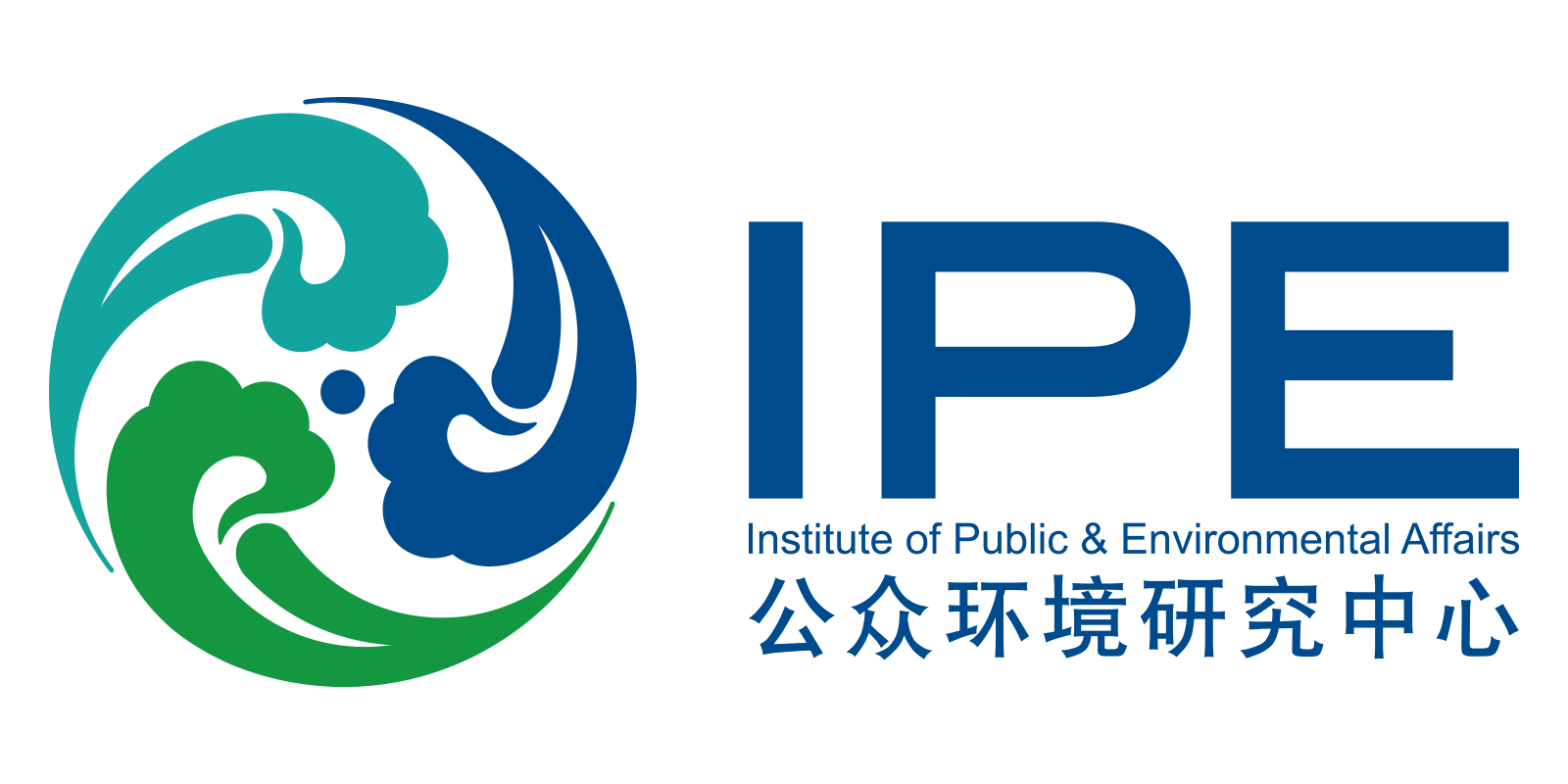 The Institute of Public and Environmental Affairs (IPE) is a non-profit environmental research organization registered and based in Beijing, China. Since its establishment in June 2006, IPE has dedicated itself to collecting, collating and analyzing government and corporate environmental information, making it rapidly accessible to all stakeholders.
IPE's two platforms - the Blue Map website and the Blue Map app - integrate environmental and climate data to serve green procurement, green finance and government environmental policymaking, using cooperation between companies, government, NGOs, research organizations and other stakeholders and leveraging the power of a wide range of enterprises to achieve environmental transformation, promote environmental information disclosure and improve environmental governance mechanisms. For more information, please visit wwwen.ipe.org.cn.
Resource and Environment Branch of China National Institute of Standardization
The China National Institute of Standardization (CNIS) was set up in 1963, and is directly subordinate to the State Administration of Market Regulation (SAMR). As a national social service institution dedicated to standardization research, it mainly addresses the global, strategic and comprehensive standardization issues about the national economy and social development of China. Currently, CNIS has over 500 employees.
The Resources & Environment Branch of CNIS has systematically established energy conservation and emission reduction, ecological civilization construction standardization system, and carried out standardization research in multiple fields including energy conservation, water conservation, new and renewable energy, circular economy, climate change, environmental protection industry, ecological civilization construction and sustainable development aiming at the various aspects such as products, enterprises, parks and cities. The REB has developed over 500 national standards and provided services for hundreds of enterprises home and abroad. The experts of REB participate actively in relevant ISO technical committees such as Environment Management (ISO/TC 207), Energy Management and Energy Savings (ISO/TC 301) and Sustainable Finance (ISO/TC 322). For more information, please visit www.en.cnis.ac.cn.
Knowledge Partner
The University of Chicago
The University of Chicago is a private research university in Chicago, Illinois established in 1890. It is ranked among the best universities in the world with 94 Nobel laureates, among the highest of any university in the world.  Its scholars have played a major role in the development of many academic disciplines, including economics, the humanities, law, literary criticism, mathematics, physics, political science, religion, and sociology among many others.
The University of Chicago is composed of an undergraduate college and five graduate research divisions. The University of Chicago has eight professional schools: the Law School, the Booth School of Business, the Pritzker School of Medicine, the Crown Family School of Social Work, Policy, and Practice, the Harris School of Public Policy, the Divinity School, the Graham School of Continuing Liberal and Professional Studies, and the Pritzker School of Molecular Engineering. The University research efforts include administration of Fermi National Accelerator Laboratory and Argonne National Laboratory, as well as the Marine Biological Laboratory.
Hong Kong is home to The University of Chicago's campus in Asia where the University builds upon its rich tradition of ambitious research, world-class education, and deep institutional collaborations globally.  The University of Chicago Francis and Rose Yuen Campus in Hong Kong is home to Chicago Booth's World-Class Executive MBA, Executive Education, College Study Abroad, the Polsky Center for Entrepreneurship and Innovation, and the Rustandy Center for Social Sector Innovation. For more information, please visit www.uchicago.edu.