FOUNDER
A member of the World Bank Group, IFC is the largest global development institution focused on the private sector in emerging markets. IFC works in more than 100 countries, using its capital, expertise, and influence to create markets and opportunities in developing countries. In fiscal year 2021, IFC committed a record $31.5 billion to private companies and financial institutions in developing countries, leveraging the power of the private sector to end extreme poverty and boost shared prosperity as economies grapple with the impacts of the COVID-19 pandemic. 
For more information about IFC, please visit www.IFC.org.
FOUNDING MEMBER AND REGIONAL ANCHOR FOR ASIA
The Hong Kong Monetary Authority (HKMA) is Hong Kong's central banking institution. One of the HKMA's main functions is to maintain Hong Kong's status as an international financial centre, including the maintenance and development of Hong Kong's financial infrastructure. The HKMA is committed to promoting green and sustainable finance and collaborating with local and global stakeholders to address climate risk.
HKMA is a founding member of the Alliance and the first regional anchor (Asia). For more information on the HKMA, please visit www.hkma.gov.hk/eng/
In Partnership With
The China-World Bank Group Partnership Facility (CWPF) was established in July 2015 with the objective to enhance cooperation between China and the World Bank Group (WBG) and to leverage both financial and knowledge-based resources to contribute to the WBG's twin goals of eliminating extreme poverty and creating shared prosperity. CWPF seeks to enhance tripartite cooperation between China, recipient countries, and the WBG by leveraging different pools of resources, both financial and knowledge- based, to support demand-driven activities. The Facility with its flexible structure allows financing of investment projects and operations, knowledge exchange and South-South learning activities, as well as by supporting global and regional programs. China has contributed US$50 million to the Facility. CWPF is managed by the World Bank's Development Finance Vice Presidency (DFi).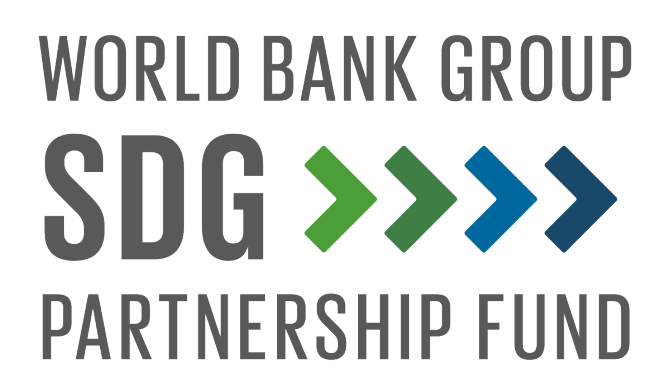 The World Bank Group Partnership Fund for the Sustainable Development Goals responds to the growing demand for strategic initiatives that advance the achievement of SDG 17, which aims to strengthen the means of implementation and revitalize the global partnership for sustainable development.
In alignment with the World Bank Group's twin goals of ending extreme poverty and increasing shared prosperity, the Fund is working closely with client countries to deliver on the Sustainable Development Goals (SDGs) through knowledge-sharing, capacity building, data, financing, and partnerships. By providing the latest data, analysis, tools, and technologies directly to local, regional, and global stakeholders, the Fund is driving development from the ground up, helping countries and their people to address critical development challenges.
The Fund also leverages multi-stakeholder partnerships with more than 250 partners to share knowledge, experience, resources, and connections to achieve our common goals by 2030. For more information about the fund, please visit www.worldbank.org/sdgfund.